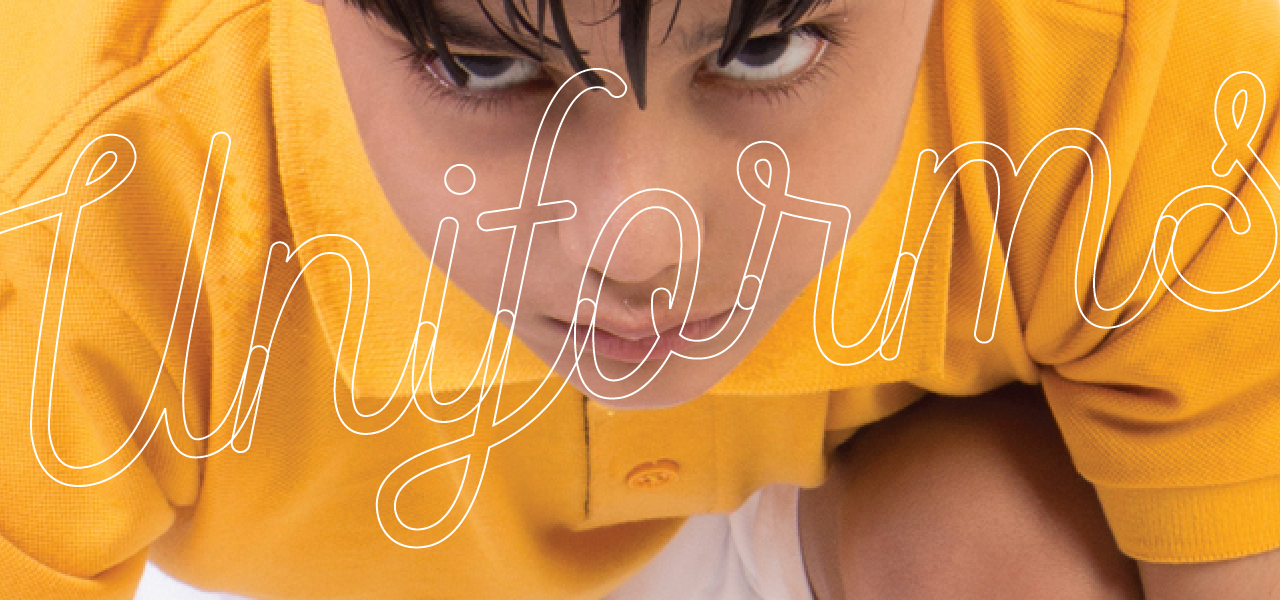 A school uniform is worn all through the day. It has to endure the rigors of the day – the travel to school, activities, sports, breaks and the travel back.
The trick is to come up with a uniform that is resilient, comfortable and looks stylish too. We create uniforms for schools – from selecting the fabrics to creating custom designs, from sampling, production to online sales and delivery, we take care of all the needs of our patron institutions.
Our uniform's are manufactured in a world-class 10,00,000 sq ft state-of-the-art plant that meets all international standards. We have joined hand's with Siyaram's, India's second largest manufacturer of suit materials, to give you an unlimited range of fabrics stitched to perfection.
For us, Quality is job no 1. Every uniform we deliver has to pass through 32 quality checks. Even a minor defect or variation is reason enough to reject a piece.
Our experienced team of designers and merchandisers deliver the best of fits, colors and cuts.